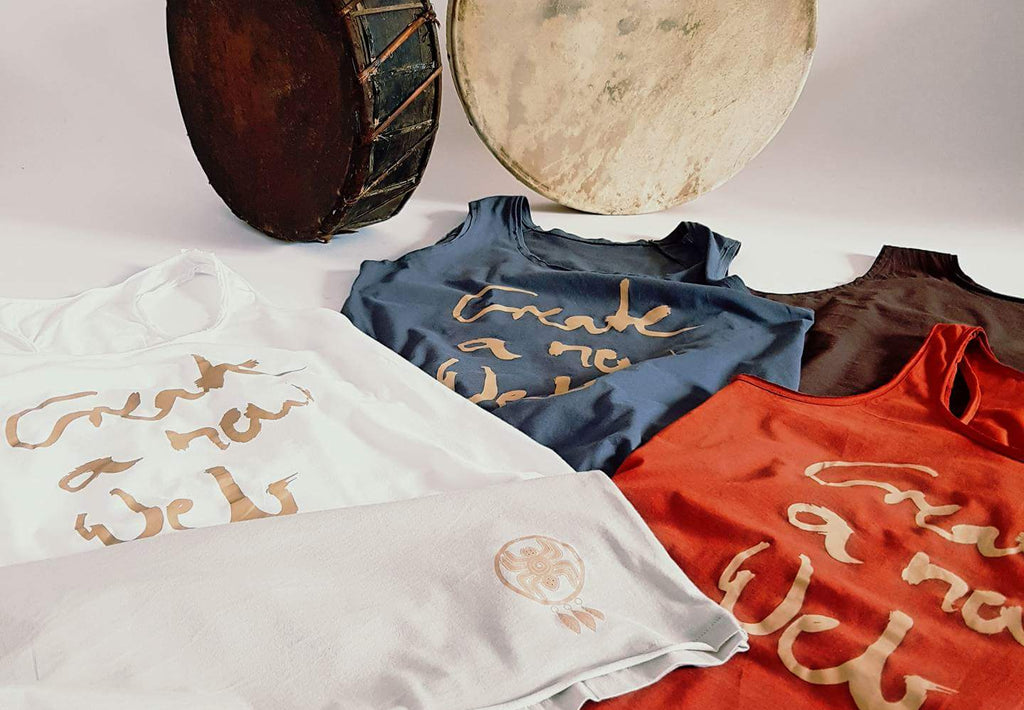 Blackfeather spider t-shirt collection expand the symbolism of the Grandmother spider jewelry collection with a statement:
"Create a new web"
Unleash your spider spirit, your intuition, as Ariadne, who with female cunning found out of a dark labyrinth. Everyone is creative and can free themselves from their entanglements of life. Grandmother Spider will teach you to reweave your fate.
With every purchase of a spider t-shirt, a donation of 2 EUR will be forwarded by Blackfeather to a nongovernmental organization who supports 
women suffering from domestic violence, genital circumcision, sexual abuse, enslavement in the prostitution industry and a lot more.